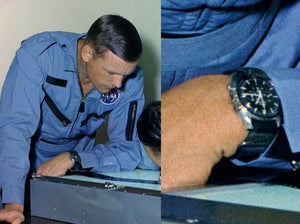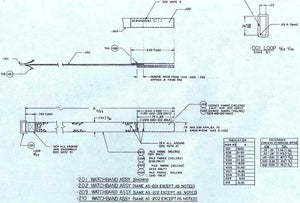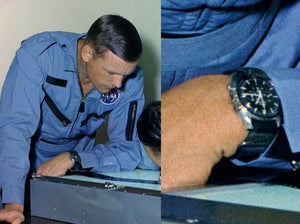 P/N SEB12100030-202
Long NASA watchband for Omega Speedmaster
Using the design that was qualified for securing the mission chronograph to the spacesuit for lunar EVA, this is the long Apollo program watchband (part no. SEB12100030-202 and S/N 1076) at 21½ inches in length.
brown/green vintage Olive Drab shade #33070
Apollo-era loop tape
Nylon loop tape sourced from 1970's U.S. Defense Supply Agency stock. Being one of the first types of hook and loop tape, the Olive Drab binding tape is actually essential for providing stitched fabric reinforcement. But as this dates from the Apollo era it's the ultimate in authenticity short of being furnished by NASA Flight Crew Integration Division (FCID).
More information about compliance with the NASA watchband blueprint SEB12100030 here.